For Epcot's 2015 International Food and Wine Festival I was able to work on the designs for a few of the kiosks and show signage. Below are the graphics I developed for the Chew Lab kiosk in the Next Eats pavilion. I created the icons, layout, color combinations and researched photography.
Overall Design: Jon Wooten
Art Direction: Michael Wells
Fabrication Design: Sarah Ballard


It all began with the marquee for the kiosk. I produced some concepts to the art director.
Once we agreed upon a design we were happy with we went forward with the other designs.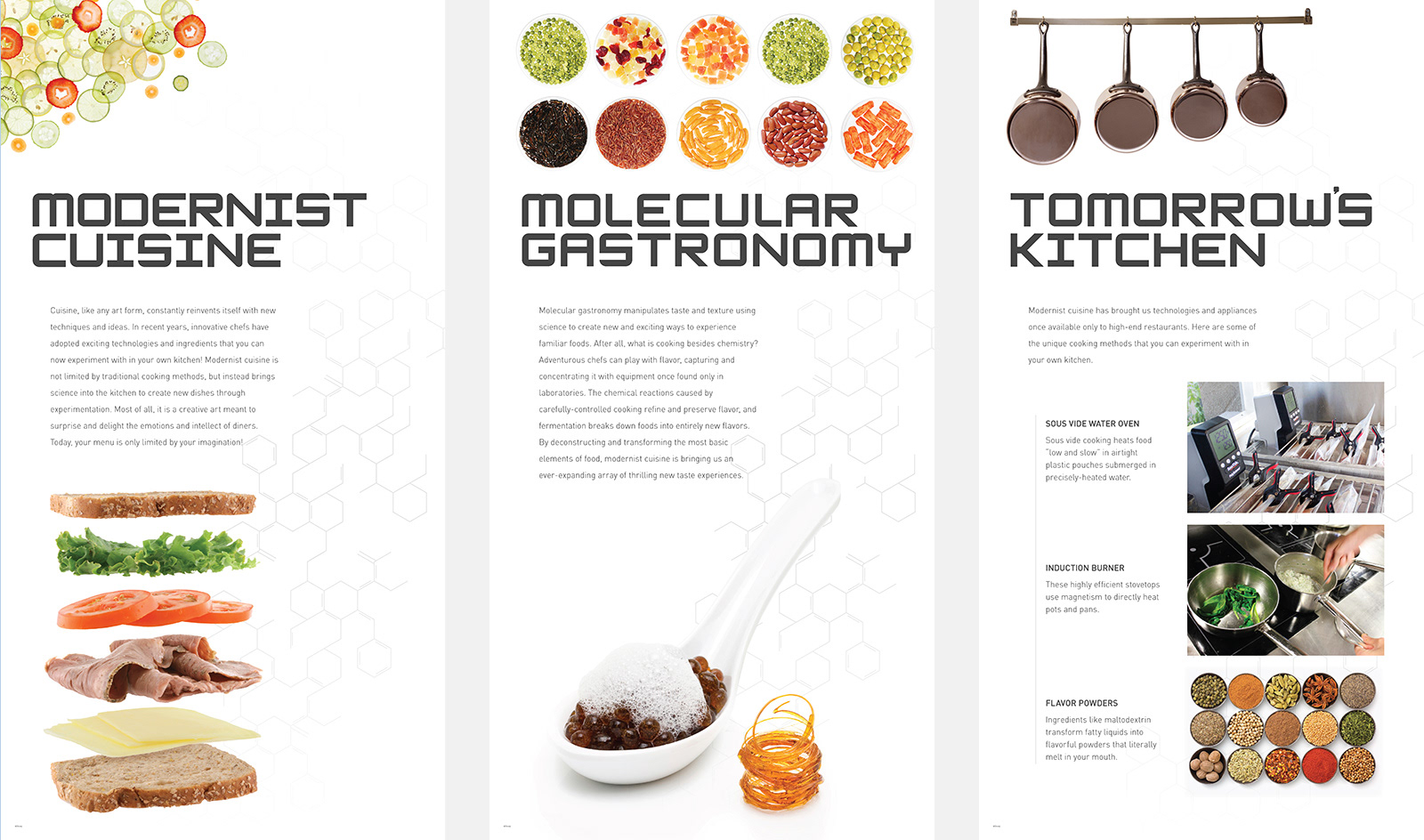 Next was creating three different storyboards to be placed next to the kiosk to further describe the exciting developments chefs have made using the science behind food.

The font was also custom developed for this project.